April 1, 2021
Azzur Cleanrooms on DemandTM, a market-leading provider for early-phase life sciences GxP manufacturing, recently completed the design and construction of their second facility. The new facility is located in Vista, California. The Grand Opening and Ribbon Cutting Ceremony for this new facility will take place on Thursday, April 29. Event begins at 11:00am with introductory remarks,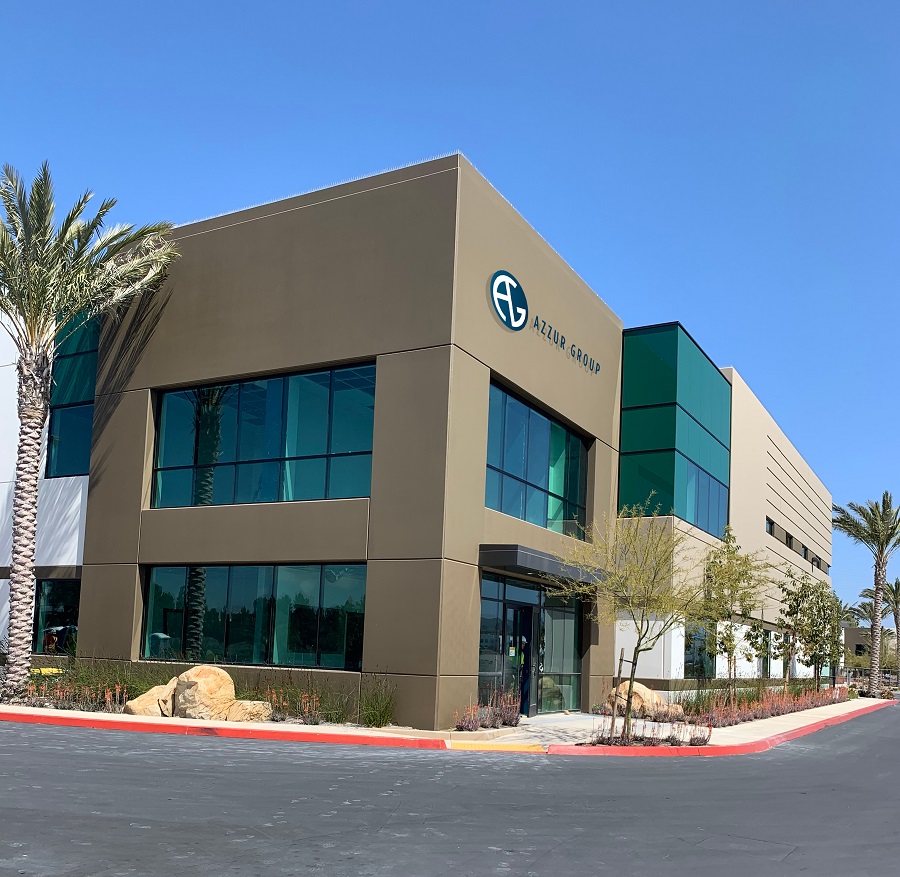 immediately followed by the formal ribbon cutting.
Built on best practices gleaned from the original location in Waltham, MA, the new Azzur Cleanrooms on Demand™ San Diego features a 30,000 square-foot facility consisting of 11 cleanrooms, on-site storage, and laboratory space. The facility is designed to increase best-in-class services to the area's life sciences and pharmaceutical innovators and start-ups, with room to expand as demand grows.
"With the explosive growth in novel therapeutics, such as cell and gene therapy and microbiome-based therapies, the Azzur Cleanrooms on Demand business model is poised to accelerate time to clinic and market for such products in key biotech clusters, including San Diego," said Ravi Samavedam, President, Azzur Cleanrooms on DemandTM.
"We are very excited to bring our game-changing model to the rapidly growing San Diego market.  This new facility, combined with Azzur's expertise in cGMP compliance, will give our clients a great strategic advantage by accelerating their pathway to the clinic for critical therapies," said Dan Dernbach, Vice President of Operations, Azzur Cleanrooms on DemandTM San Diego.
Learn more today.